Quality Assurance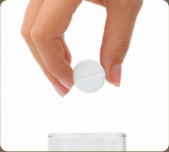 Quality has always been one of the prime motives in our company since inception. We manufacture our range of API's (Active Pharmaceutical Ingredient),Pellets and intermediates that are at par with international standards. These are manufactured using state-of-the-art machines and latest methodology. In addition, our in-house quality inspection department strictly tests & monitors the entire range at every level of production. Our quality auditors implement international quality testing procedures and standards to ascertain the quality of our products. Their strict vigilance during the procurement, stocking, packaging and export enable us to maintain and retain the original attributes of our products.
The QC department is well equipped with modern analytical instruments and manned by highly qualified chemists.
A well documented Quality Management System is in place to ensure complete customer satisfaction by delivering product of very high quality complying to the global regulatory standards.
Sainor Life Sciences is fully geared up for the production of various new molecules and custom synthesis including CREAMS
readmore...